Medical Licensing Services
Medical Licensing Services Cheapest in the Business From $400.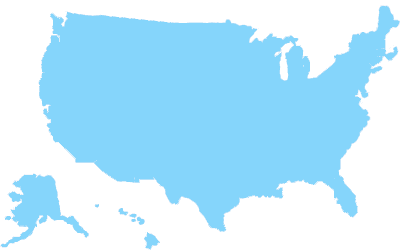 "Let us find the right solution to fit your Medical Licensing needs"
State Board Medical Licensure

The process of obtaining a state board medical license, whether initial license or a subsequent license, can be somewhat of a challenging, stressful and time consuming process. Whether you are an M.D. (allopathic) or D.O. (osteopathic) physician or a resident still in training and you are seeking a change in venue or just starting out in practice, job searching should be the only thing you have to worry about. The convoluted steps of a medical license and its process need not be a burden if you leave the hurdles of state licensing to us.

MedCred – Medical Licensing Services will help advise and expedite the whole medical license application process from start to finish. We can provide the most up-to-date information regarding state statutes and licensing requirements in the United States.

Being in business for over ten years, Med Cred - Medical Licensing services offers the highest quality at the lowest prices in the business for medical licensing and re-licensing / reinstatement assisting physicians, physician assistants and other licensing professionals. Our goal is to ensure that you obtain your state medical license expedited in such a manner that is completed with accuracy while leaving you feeling like it was an easy, stress free process.


---
MedCred has many years of experience in medical licensing services and the credentialing service industry. We have been able to grow into a accomplished medical licensing company with all fifty state medical boards. MedCred is a company with a comprehensive portfolio of medical physicians, osteopathic physicians, residents, physician assistants, ARPNs & other medical professionals. Not only do we have many years of experience assisting in the licensing process but our owner is a medical professional herself. She understands firsthand what a medical professional goes through on an annual basis in regards to licenses, registrations, continuing education and maintaining compliance with the state statutes.

It is our belief that healthcare professionals want the best value for their money and we help them achieve this by offering the lowest prices for medical licensing. MedCred - Medical Licensing Services will go out of their way to understand your needs and develop a mutually successful business relationship for many years to come. It is our goal to help you keep up with the statutes and licensing requirements as well as the continuing education requirements for each state. Our dedicated staff keep you abreast of upcoming licensing renewals as well as afford you the ability to view your licenses - numbers, origination dates and expiration dates, quickly and at a glance on a secured website created just for the MedCred client member.

MedCred - Medical Licensing Services believes in providing our clients with customer service beyond their expectations. The way we achieve this is by building a personal relationship with all state medical boards, physicians and all our other healthcare professional clients that is interested in becoming licensed in the state of there choice. This process is completed in a fast and timely manner while trying to assist you in the best way possible. We try to add great value to this experience by assisting you even if it is a product or service that we cannot personally provide, MedCred is there for you to guide you and point you in the right direction.

We take care of all past and present clients at no extra cost, and with no hidden fees! We do this with our state of the art monitoring system whereby you will be alerted as to when your license is coming due to renew. We are always available to assist you with any of your licensing needs. Our clients are free to reach us to get "Free medical license consultation" whenever needed. We expedite your Medical License filing needs in a fast timely manner so you then have the ability to focus on what is truly important, the patients and the practice of medicine.
---



- State Medical Board License
- Re-licensure
- Reinstatement
- State Board Medical License Registration
- Medical License Updates
- FCVS Applications / UA Applications
- SPEX Application
- DEA License Registration / State Controlled Substance Registrations
- USMLE Applications
- Jurisprudence Examination
- Continuing Medical Education

Med Cred - Medical Licensing services fees to process your State Board Medical License. The price you see is the price you pay, with No Hidden Fees! We are the cheapest Medical Licensing company in the US.
| | |
| --- | --- |
| Residents & Fellows | $400.00 |
| M.Ds & D.Os | $450.00 |
| D.E.A License... (For us to process your D.E.A application only) | $50.00 |
Let us help you out with your Medical License Today! Or just fill out the short form on the Contact US page of what services you require, then we can give you up-to-date information on the Medical Board you are interested in state requirements & Medical Licensing fees, etc.