Florida Medical License
Florida Medical License Processing Just $400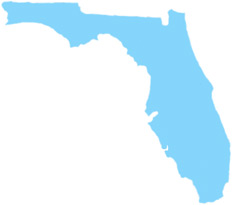 Florida Medical License Services
Med Cred has many years in Florida Medical License & credentialing Service industry. We have been able to grow into a accomplished medical Licensing company with the Florida Medical Board of medicine & all the other 49 state Medical boards & Healthcare recruiters companies. Med Cred is a company with a comprehensive portfolio of Medical doctors, osteopathic Doctors, Physician assistant's, ARPNs & much more Medical healthcare professionals. MedCred.net will process your Florida Medical License in the fastest time possible, in some cases as little as 60 days!

"M.C - Medical Licensing services is the lowest cost solution for your Fl Medical License application needs".


---


FL Medical Board
Med Cred has a Good professional relationship with the Florida Medical Board, which both establishments know what the other require to fast track a Florida medical License requirements.
Med Cred Medical License service have been dealing with the Florida Medical board for many years and have processed & accomplished many Florida Medical Licenses applications for Residents in training, Medical doctors, osteopathic Doctors, Physician assistant's, ARPNs & much more Healthcare professionals, thus to date we have accomplished a 100% track record in the success of all applicants in the Fl Medical licensure process.

The Medical licensing of physicians and other health care professionals in Florida is the responsibility of the Florida Department of Health, and specifically the Division of Medical Quality Assurance (MQA). The MQA is structured into three primary functions: licensure, enforcement and information, which are carried out through 22 boards and six councils.
The Fl Board of Medicine is charged with the responsibility of licensing physicians who practice medicine. There are five categories of restricted physicians and medical care professionals in Florida and the requirements for licensure are different for each one

Between Med Cred- Florida Medical License service & the Florida Board of medicine we both love the words "your Florida Medical License is now COMPLETE"


---


FL Medical Board requirements
The requirements for applying for a Florida Medical License are the most complex and stringent in the country and the required fees are among the highest in the usa. It is recommended that anyone seeking a Fl Medical License in the State of Florida engage in a specialize Medical Licensing company,such as ourselfs.
Like most states,the Fl Medical Board does not limit the number of times a physician may take the medical examination for a Fl Medical License nor does the state limit the number of years in which the exam must be passed from date of initial application.
Let Med Cred take the stress out of applying for a Florida Medical License.
---
| | | | | | |
| --- | --- | --- | --- | --- | --- |
| Florida Medical Board Licensure Requirements & Fees | Fl Medical License application Fees: $547.00 (non-refundable) License Fee $429.00 plus NICA Fee $250.00 for non-participating physicians or $5000 for participating physicians "exempt" while in residency | Minimum Postgraduate Training Required 1 or 2 years IMG | Number of attempts at Licensing Examination No Limit attempts at USMLE Step 3 | No Time Limit for Completing Licensing Examination Sequence | Florida Board Background check & Fingerprint Fees $48.00 (non-refundable) |
Med Cred - Fees to Process your Florida Medical License
| | |
| --- | --- |
| Residents & Fellows | $400 |
| M.Ds & D.Os | $450 |
| D.E.A License... For us to process your D.E.A application only | $50 |

Once a Fl Medical License/Number has been granted by the Florida Department of health, We can then process your D.E.A License for only $50 (admin only) D.E.A License cost $731
For More information about a Florida Medical License or to get started please
Contact US